Helmets
Armour:
276–325
Requires Level
55
,
114
Str
(30–40)

% increased Fire Damage


(100–120)

% increased Armour


+(50–70)

to maximum Life


+30

% to Cold Resistance
Cannot be Chilled or Frozen if you have used a Fire Skill Recently
Hrimnor's presence was as cold as ice,
but his heart burned for vengeance.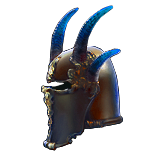 Delivery time: within 1 hour.



Hrimnor's Resolve is an item in Path of Exile.
If you have any questions, ask us on 24/7 live chat!
We usually keep stock of Hrimnor's Resolve.